Congrats to Coach Cardoza and the JV for winning the Ozark tournamnet.
W 4-0 v Kickapoo. Lilly with the Hat, AyLa 1G/1A. Letizia with 2A's & Sop with an assist.
W 7-0 v Nixa. AyLa with the Hat/1A, Meegs with the Brace, Soph with 1G/2A, Kac 1G/1A, Lil, Candela, Paulina & Sage with assist.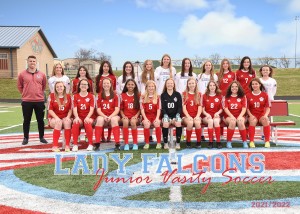 { 0 comments }