JV gets a Snowman 8-0.  Sage with the Hat +1, Molz & Meegs with the Brace, Rashmi 3A's, Kace & Ayla with 2A's, Izz & McKenz with an A.
Varsity W 4-0 v Republic.  Reilly with the Hat, Parks with a G, Hal, Han & AGiv with A's.
Media:  Ozarks First   Republic Tiger Sports     JV Pics
No training today for both teams.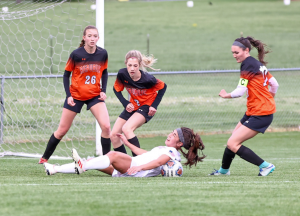 { 0 comments }