Falcons Take Two in West Plains.
JV W 4-0.  Charlie Boy with the game winner, Spencey 1G, Jaker 1G, AAron 1G, Sam 1A, Chapo 1A, Dead Bird 1A & Cayd 1A.
Varsity W 4-1.  RyLo with the game winner, Sal 1G, Maximus 1G, DrewB 1G, GrantC 2A's & Haid 1A & Y-Y-R.
Media:  O-Zone Power Rankings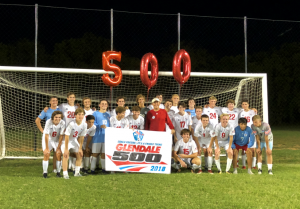 Friday:  Both teams off.  Plan to attend the Homecoming Football game v Parkview with a 6:00pm kick off.